Fencing Sheets Hoarding Panels Corrugated Supplier in Dubai Abu Dhabi Sharjah UAE
DANA STEEL PROCESSING INDUSTRY LLC(UAE)
( AN ISO 9001:2008 Certified Company)
DANA Steel Processing Industry LLC ( A Division of DANA Group) Is An ISO 9001:2008 Certified manufacturer of high quality Temporary Corrugated Sheet Fencing Hoarding Panels and related Accessories in the UAE.We are also exporting our products to Qatar,Oman,Bahrain,Kuwait And Saudi Arabia.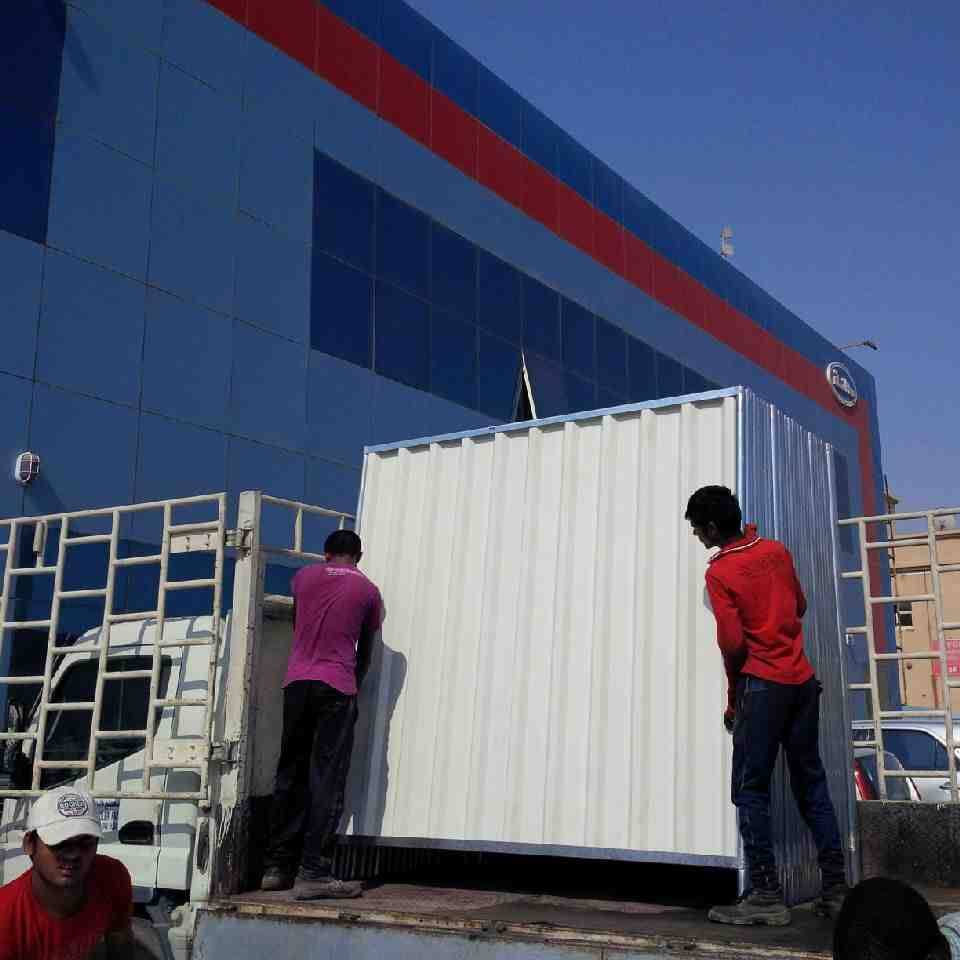 DANA STEEL Discontinous Temporary Boundary Fencing Panels have the following features :–>
1. Corrugated Fencing Steel sheet – Size of 2meter width by 2 meter height is used most often and is available in stock ( other sheet sizes can be made on order ).Colors most commonly used are Offwhite(RAL 9002),Blue(RAL 5012/5010),Beige(RAL 1001/1014)
2. Galvanized U channels are applied at the top and bottom end of the corrugated steel sheets. U channels used are of size 40 mm by 40 mm and they protect the edges of the sheets.
3. The sides of each fencing panel is supported by galvanized ERW pipes of 1-1/4″ or 1-1/2″ depending on customer requirement.
4. Two fencing panels are coupled with a fencing clamp and the back side of each panel is back-stayed by a diagonal support pipe of 1.6mtr or longer if required.
5. The fencing panels are erected on concrete blocks of 600mm x 400mm x 200mm or 500mm x 400mm x 200mm (depending on customer requirement).DANA has it's inhouse block manufacturing unit and fleet of trailers to provide delivery at site of various clients.
FOR SALES INQUIRIES AND ATTRACTIVE  PRICES CALL Mr Ankur ( 00971-50-7983153) or Email :- info@danagroups.com / info@danasteel.com

+971507983153