WE at "DANA" are committed to provide you with highest quality services & products.The quality system covers all company activities and operations. All production inputs are carefully selected and tested to ensure their quality and conformity to the required standards. Manufacturing machinery and equipment are constantly checked and calibrated to ensure that they are working at optimum conditions. Finished products are regularly inspected for quality in all production stages. The quality measures are strictly conducted and audited by highly experienced technicians, to ensure that customers receive products that conform to the highest international standards.
CERTIFICATES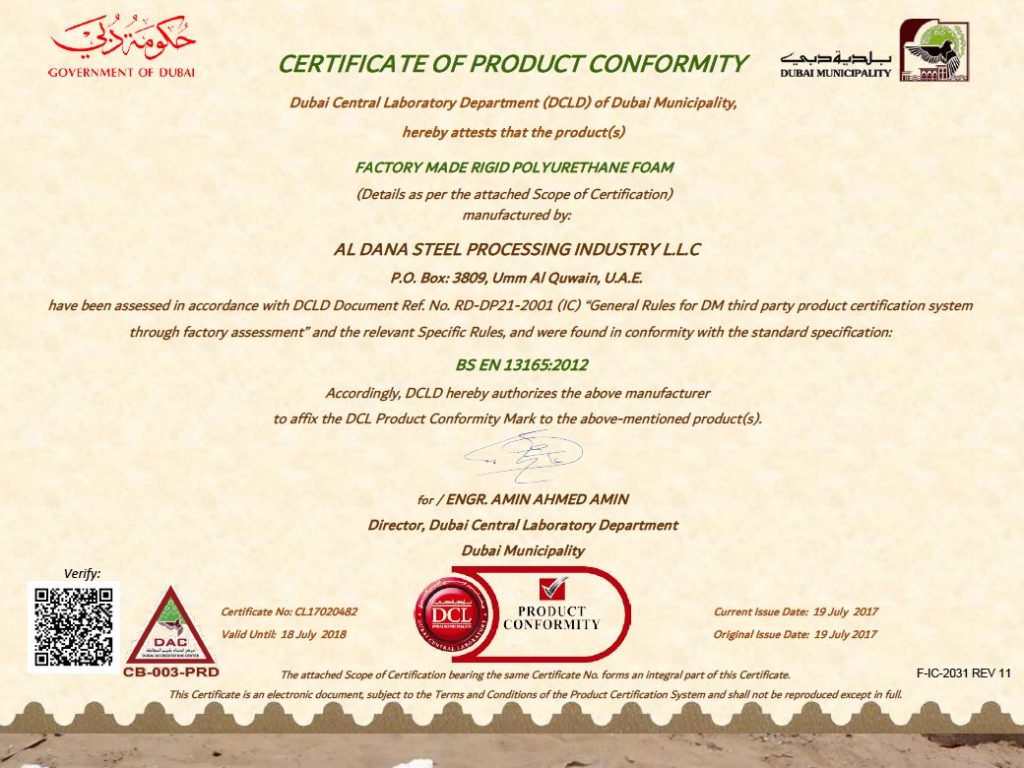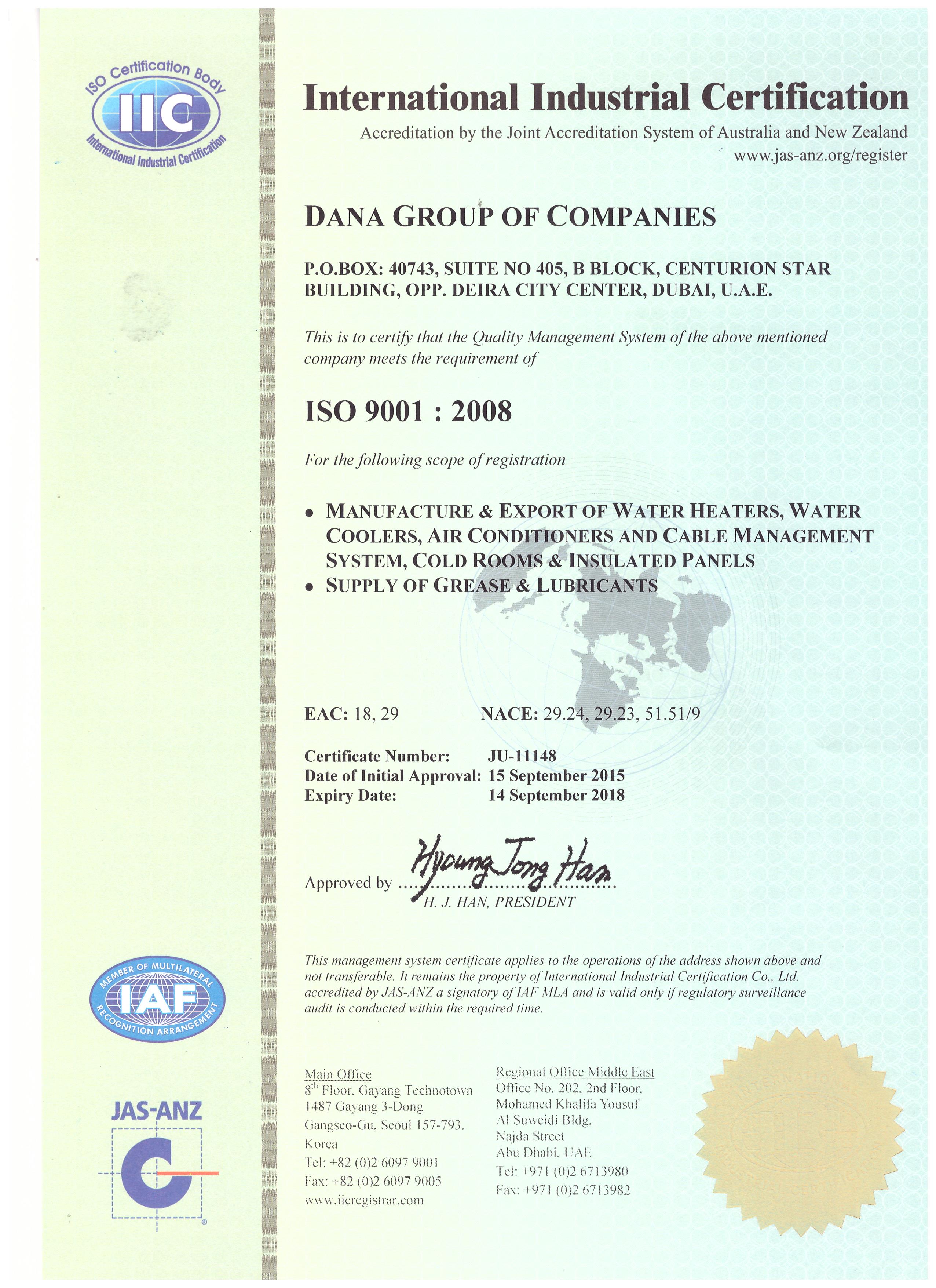 DANA Group of Companies received the prestigious ISO 9001:2000 Certificate in March 2006
Our Water Heaters have been Certified by the Prestigous Emirates Conformity Assessment System(ECAS) made mandatory by the Federal Emirates Standardization and Metrology Authority (ESMA) in UAE.
Our Water Heaters have been Certified(IEC60335-2-21)by the Dubai Central Labarotory(Dubai Municipality), vide Reg no :- 050-06.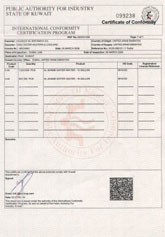 All our Water Heaters & Coolers are have been awarded the Kuwaity Conformity Certificate by Public Conformity Program of State of Kuwait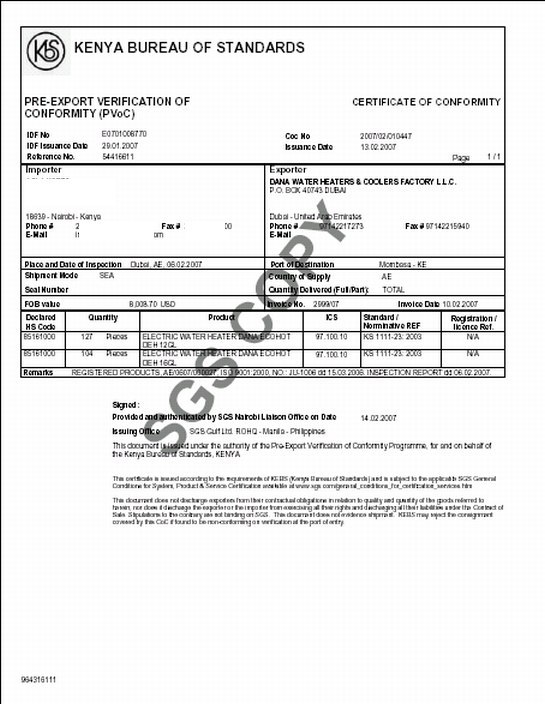 Our Water Heaters have been Certified for Export to Kenya by Kenyan Bureau of Standards(KEBS)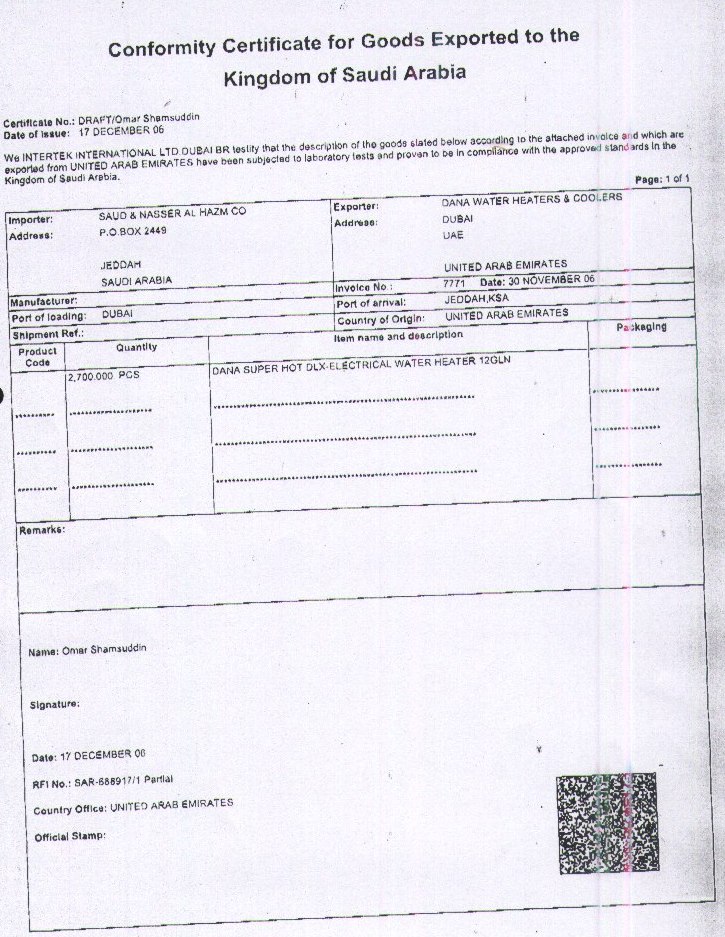 Our Water Heaters are certified by SASO for export to the Kingdom of Saudi Arabia.
All our Products are provided with GCC(Gulf Cooperation Council) Certificate.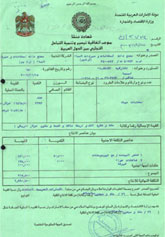 All our Products have been awarded with Certificate of Arab Origin.