DANA COLD ROOMS , Walkin Freezer and Chiller Room in UAE , Middle East
DANA is turn key solution provider as manufacturer for supply and installation of industrial & Domestic Walkin cold room , cold storage rooms , freezer room , defrost room , Blast freezer room , chiller room & refrigeration plants for various range of applications from Food storage and warehousing , flowers , supermarkets , hotels , hospitals , blood banks to pharmacies .
Our aim is producing of unique Cold room , Walkin Chiller and Walkin Freezer room , Blast freezer room & refrigeration systems, of various types and capacities for food sector , flowers , wine and beer , frozen food ,frozen fruits and vegetables , refrigerated fruits and vegetables , frozen fish and many other industries.Modular negative temperature cold storage rooms , positive temperature rooms and zero temperature cold rooms are manufactured , designed and supplied in UAE , Middle East .
ISO 9001 :2015 Certified Company – Established Since 1991
Cold Room Solutions :- ( Cold room Manufacturer in UAE -Middle east )
1. At the Design Stage 2. Site Inspection 3. Supply 4. Installation
Types of Cold room & Freezer rooms :- Temperature ranging from -40 C to + 15 C for Applications including:-
COLD ROOM SEGMENTS:
Ice Cream & Milk Products
Meat processing
Fruits & Vegetables Storage
Pharma Products
Sea Foods
Warehousing
Hospitality
DANA Is also leading supplier and manufacturer of Refrigeration Units , Compressors – Semi hermetic reciprocating type compressors , condensing units , evaporating units with control panel and lighting – BITZER , DANFOSS , COPELAND , GUNTNER , TECUMSEH , CARRIER , Friga Bohn and Also our own in house assembled condensing units , evaporating units for cold storage rooms, chiller and blast freezer rooms.   

CAM LOCK PANEL 
– Cam lock Panels ,Pre Fabricated , Insulated , Metal laminated , tongue grove slip joint with cam lock Panels for Freezing and Chilling
– PU Foam , PIR Foam Insulation
– Pre Painted Galvanized Steel / Stainless Steel / GRP Translucent Sheets on inner and outer side
– Insulation thickness from 60mm upto 200 mm
– Joinery through Camlock and Silicon sealant
Panels are manufactured according as per cold room drawings and are tightly fitted through tounge and groove slip joint system and locked by camlocks placed at every 1000mm . This in turn is pasted through silicon sealant and rubber gasket is applied at each end side as per client request . Panel wall thickness varies for different applications . 100 mm PU Panel wall thickness is very commonly used .
Cold Room Doors
Pre fabricated , Insulated Doors with Kason Door locks , Hinges , self release handle
– Swing , Hinged , Single leaf or double leaf , Sliding doors 
– Stainless steel hinges , lush mounted hinges ,door locks ,handles 
– Hydraulic Door Closer
– Heater on door , leaf and frame
– Rubber gasket
– Alarm for door open condition
– Two way pressure relief port
– Self release handle
Note : Door dimensions are specified by customer or we use standard door size available for each cold room . Single leaf , two hinged doors are most commonly in use . Doors are provided with complete accessories like door heater wire
Cold Room Floors
A range of floors for various applications
– Aluminum plate / SS plate for dry and light weight operations
– Marine Plywood 12mm thick
– Seamless Epoxy modified Polyurethane Flooring
Note : Flooring is decided as per client request or on operating conditions of cold room and weight bearing capacity needs – dry operation or humid , light weight or heavy weight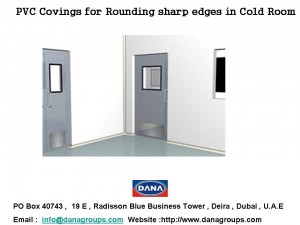 COVINGS FOR COLD ROOMS
Must for hygienic conditions
– Food Grade PVC Covings
-Or metallic covings
-Wall -to-wall , wall-to-ceiling and wall-to-floor covings available
-Cornice cups to ensure complete three dimensional integration
Note : Covings are applied only if customer specifies . Covings are recommended for maintaining hygienic conditions inside Freezer or Cold room
Coving color ,material can be provided as per client demands
State-of -the-Art Refrigeration System for Cold Rooms
BITZER , GUNTNER , FRIGA BOHN   , COPELAND ,CARRIER , TECUMSEH
 Condensing Unit
– Hermetic and Semi- hermetic compressors
– Air cooled or water cooled condensing unit
– Evaporating units equipped with defrost -auto
– Hot Gas defrost
– Temperature controller , Micro processor based thermo control
– Drain Tray and Drain Pipes
All known brands like Bitzer , Carrier , Guntner , Friga Bohn refrigeration and cooling units are available for freezer rooms with complete set including control panel
DANA also provides all types of cold room accessories. Some are listed below :-
Cold Room Accessories and Customisations
– Pressure relief valve
– Diamond kick plate for doors
– Hatch doors
– Air Curtains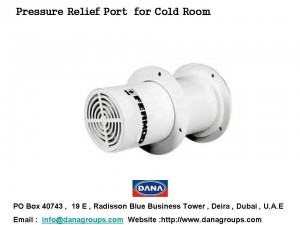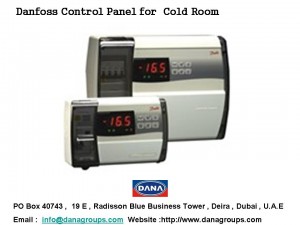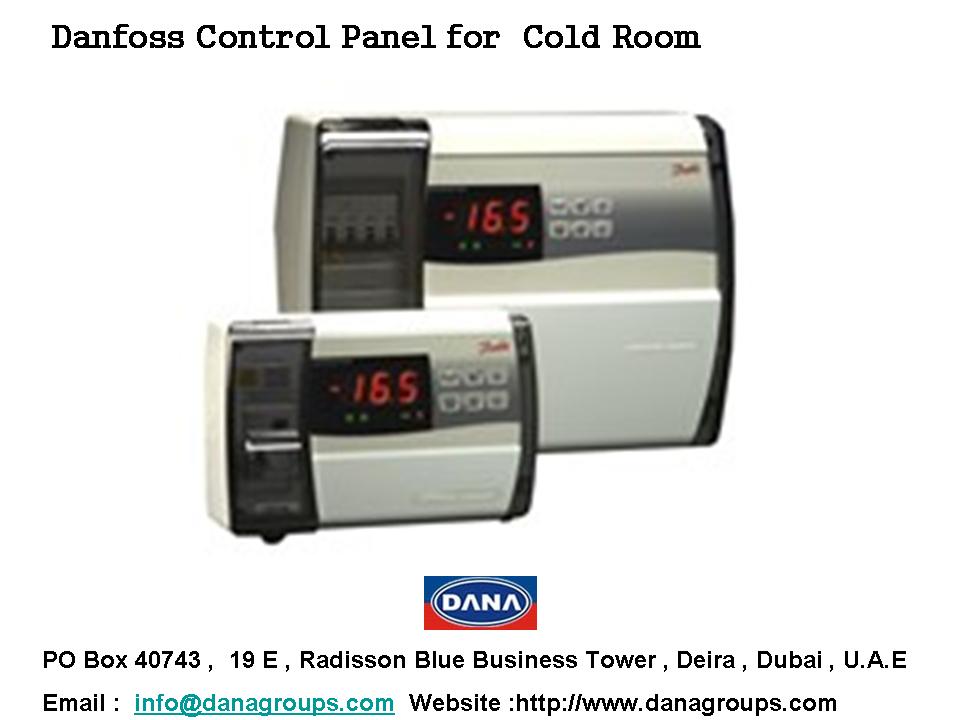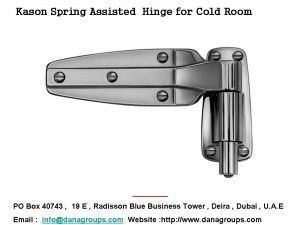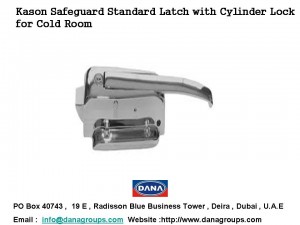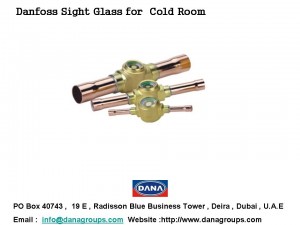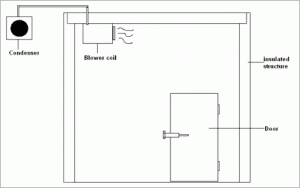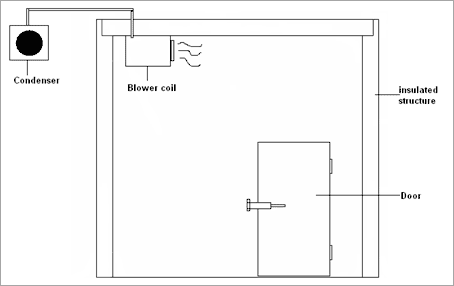 Meat And Meat Products

 
Pre-cooling rooms for cattle and sheep carcass
Frost store for cattle and sheep carcass
Freezing tunnels
Frozen foods stores
High rise frost stores
Flake ice machines
Cooling of, cutting-packing and dispatching area (with air sock)
Cold rooms for offal, deboning etc.
Spiral freezer refrigeration systems for further processing
Industrial Air Conditioning applications
Dairy And Dairy Products

 
Ice water systems
Baudelot type coolers
Pre-cooling rooms for yoghurt
Cold rooms for cheese
Frost stores for butter
Cold rooms for milk and milk-products
Cooling and heating for incubation rooms
Cooling systems for process lines (with air sock)
Industrial Air Conditioning applications
REFRIGERATION UNIT
DANA Refrigeration units are specially designed to be Energy efficient, Low noise, Easy maintenance & Compact size
• Temperature range +15°C to -40°C
• Condensing unit is available in GI powder coated with supportive angle frame
• Evaporator unit Aluminum / GI powder coated or fully S.S.
• Shield & Semi Shield energy efficient Compressor
• As per high ambient designed air-cooled condenser or selected
model as per customer requirement the water cooled condenser
• Inner grooved Copper tubes & slit Aluminum fins for superior heat transfer
Download our PDF Brochure Here==>DANA COLD ROOM BROCHURE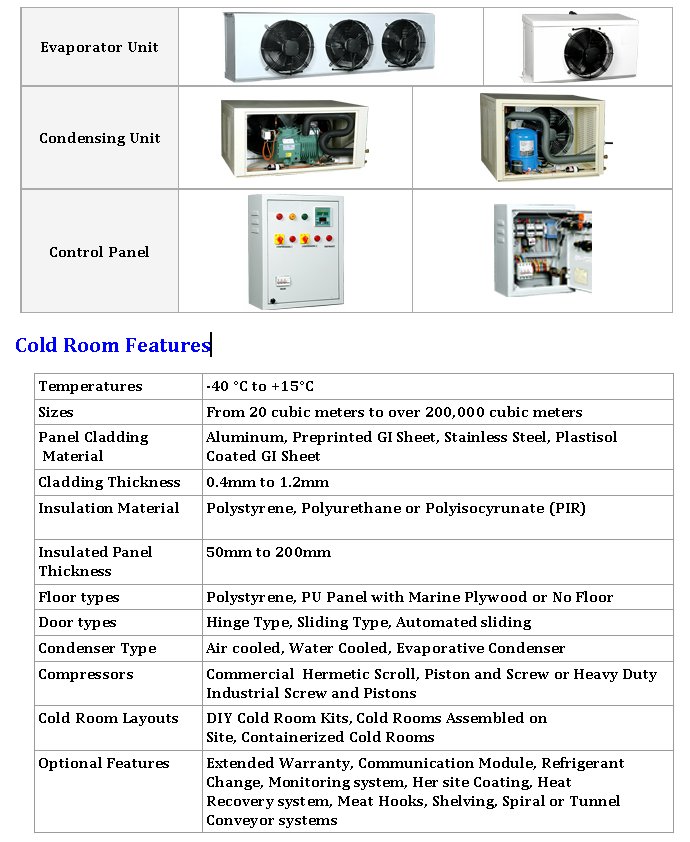 For Inquiries , Contact us :- Ankur Singh ( 00971 507983153 ) /         info@danagroups.com
Electrical and Lighting for Cold Room
– Shatter proof Poly-carbonate cover glass which is designed for electrical lighting
– Weather proof switches
– Embedded conduit for wiring
– Safety devices like relays , timers
Services to achieve total customer satisfaction.
WALK IN CHILLERS & FREEZERS
DANA manufactures commercial walk-in chillers & freezers, remote and self-contained units, modular, custom built walk-in coolers, temperature controlled rooms, and refrigerator monitoring systems.
Cold rooms are manufactured to the exact specifications with a series of quality-control procedures by a selected team of factory-trained professionals.
DANA provides the entire walk-in package including the refrigeration system, doors, strip curtains, ramps, and shelving. Top of the line accessories are used to compliment our walkins.